Weekly Update – TestNet Upgrades, Website And More
Hi DeFiChain Community,
Another exciting week has passed and we are thrilled to bring you the latest news from DeFiChain. From significant TestNet upgrades to new developments on the official DeFiChain website, here's a detailed rundown of everything that's been happening.
MetaChain: TestNet Upgrades
The MetaChain team has been putting in exceptional efforts to upgrade the TestNet, squash bugs, and lay solid foundations for the upcoming MainNet. We've categorized our progress into three key phases:
Phase 1: Complete! This phase saw the implementation of the Base EVM layer with no rollbacks. It's a crucial step that gives us the basic structure to build upon.
Phase 2: Complete! This phase involved various significant upgrades including fee ordering, non-consensus upgrades, DUSD loop, ICX enablement, nonce-related fixes, and pre-compiled contracts.
Phase 3: In progress. The current phase is focused on consensus upgrades, preparation for the hard fork, DST token support, and RPC API improvements.

Keep your eyes peeled for more updates on these exciting TestNet upgrades!
Launch of MetaChain Section on DeFiChain.com
We're thrilled to announce that a dedicated section for MetaChain is now live on the official DeFiChain website. This new section provides in-depth coverage of MetaChain's unique features and keeps you updated with the latest progress through our MetaChain roadmap. It's a one-stop resource for everything MetaChain. Check it out here.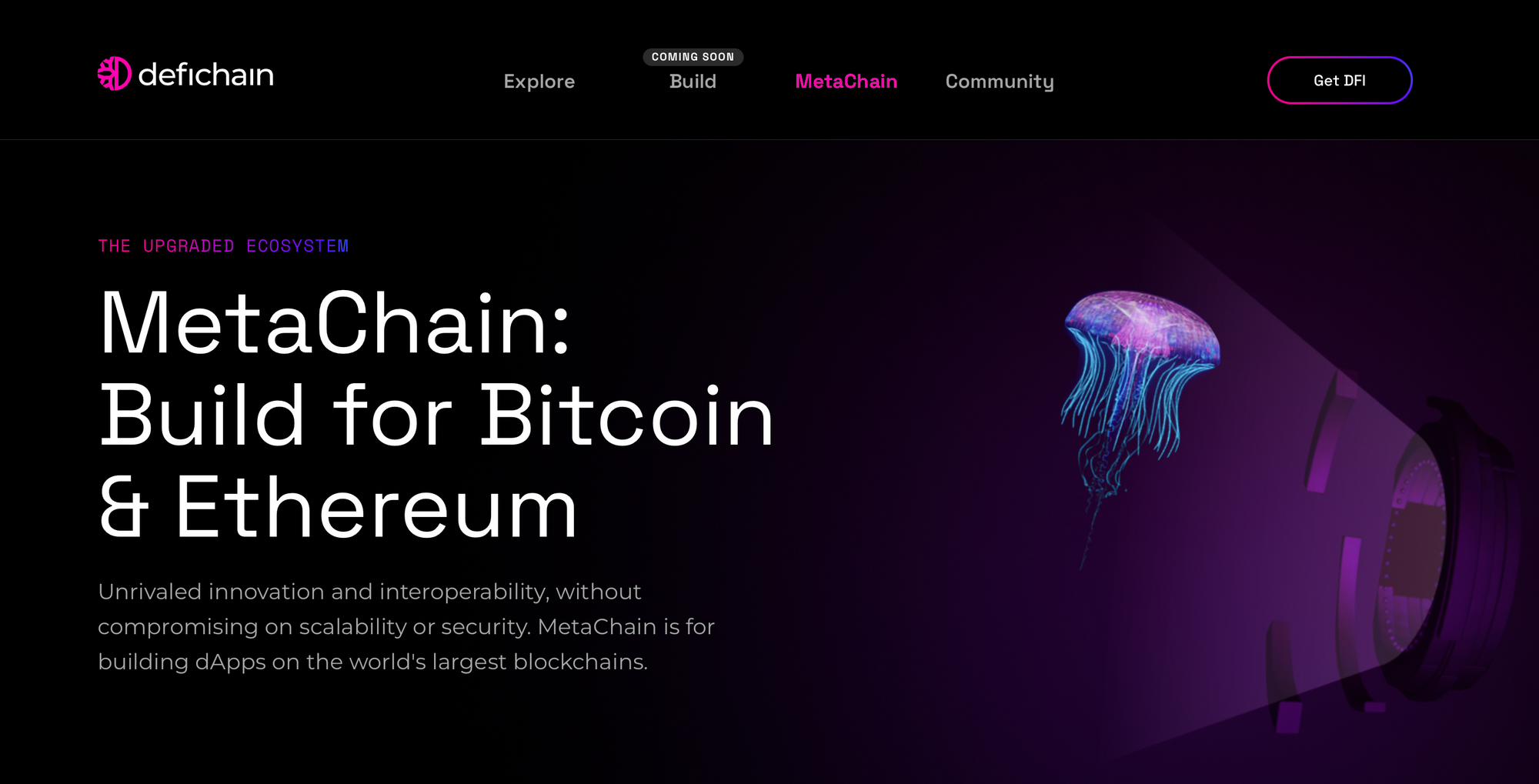 DeFiChain News Show
In case you missed it, the latest episode of the DeFiChain News Show provides an enlightening discussion about the ongoing construction sites on MetaChain, with building already underway on the TestNet. It's a must-watch episode for all members of our community. Catch up here.
Notable Mentions
To help our community get a deeper understanding of MetaChain's architecture, we've published a detailed article that unravels the transformation of DeFiChain with the forthcoming release of MetaChain. We believe it's an exciting time for us all, and we encourage everyone to read the full article here.
We're grateful for your continued support as we work together to create a more robust and decentralized future. Stay tuned for more updates and thank you for being a part of our journey!