DeFiChain Steps into the Ring: Sponsoring Germany's Biggest MMA League, the National Fighting Championship
DeFiChain is excited to announce that our community has voted to sponsor the National Fighting Championship (NFC) in Germany this year. As the world's leading blockchain on Bitcoin, we see this as a fantastic opportunity to engage with a growing audience in the German market.
The NFC is the largest MMA league in Germany and is responsible for organizing six live events in 2023, with the latest NFC event reaching over 10 million viewers worldwide. DeFiChain will sponsor five of these events, and as part of the deal, will also provide a €10,000 "Fighter of the Night Bonus" that will be paid directly to the winning fighters in DFI. DeFiChain will sponsor the following five of the six events this year:
25 March, 2023: NFC 13 Westfalenhallen Dortmund
27 May, 2023: NFC 14 Maritim Hotel Düsseldorf
16 September, 2023: NFC 15 Telekom Dome Bonn
11 November, 2023: NFC 16 Showpalast Munich
16 December, 2023: NFC 17 Maritim Hotel Düsseldorf
In addition attendees at the live event stand a chance to win 1,000 DFI, as one lucky person will be randomly selected for having the DeFiChain wallet app loaded on their device. This initiative is part of our efforts to promote wider adoption of the wallet app and encourage users to explore the various offerings on the platform.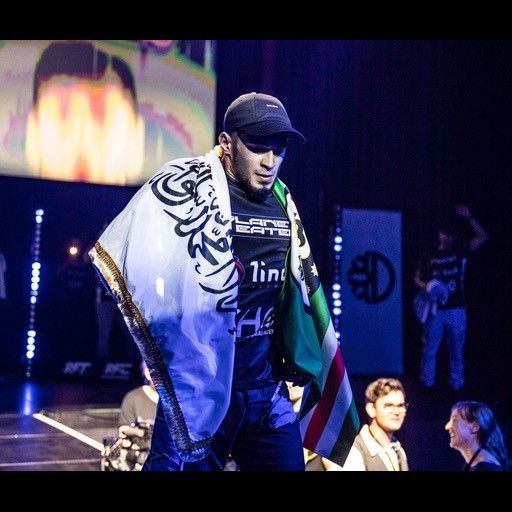 Independent market research has shown that crypto users and developers in Germany are highly interested in gaming, basketball, fighting sports, and drone racing. Therefore, our community believes that sponsoring the NFC will enable DeFiChain to reach a broader audience and introduce them to the benefits of decentralized finance.
Moreover, partnering with NFC builds synergies as well as aligns goals and values perfectly. We are both committed to excellence and strive to make a positive impact in our respective fields. The NFC is an excellent opportunity for us to engage with a growing audience and promote decentralized finance.
In conclusion, DeFiChain is excited to sponsor the NFC and believes that this partnership is an excellent example of how blockchain technology can be used to engage with a broader audience and promote decentralized finance. We look forward to working with the NFC to make a positive impact in the German MMA scene.